Important message regarding the corona crisis from Managing Director Katherine Castleman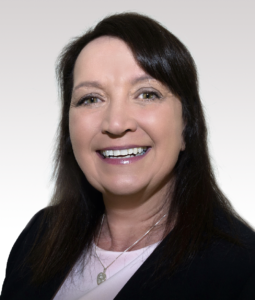 Dear Sir or Madam,
My name is Katherine Castleman, Managing Director RSD Travel LTD. Since we are all in a highly unusual situation right now, I'd like to share some information with you about RSD Travel Ltd and our trips:
You know us as a reliable organiser of cultural tours who offer you a full-service package comprising arrival, transfers, hotels, sight-seeing and much more. In this type of crisis situation, we naturally have a very special responsibility, one which we want to live up to in full.
What have we been doing over recent weeks?
Our greatest priority is to protect our guests and employees. This is why we cancelled all of our trips several weeks in advance and sooner than would legally have been required.
Apart from a few people who are still in quarantine, we have brought back all of our guests from their holiday destinations on special flights. This was done at our own expense and before the government began its own repatriation scheme.
We accommodated guests, who were temporarily stuck in the holiday countries due to the state-ordered flight cancellations and border closures, in our hotels at RSD Travel Ltd's expense. They were looked after by our tour guides around the clock. Our hotlines are still open for you to contact, even if many of our employees are working from home for their own protection.
We are informing all of our guests promptly and comprehensively about trips that are currently having to be cancelled. So you do not have to do anything yourselves. We will automatically do everything that is required on your behalf. And not least, it is important for you to know that we, as a major cultural tour organiser, with several hundred employees and over 2 million previous guests, have sufficient and solid finances. These will help us to weather the crisis well.
Nevertheless, this situation is a very unusual challenge, especially for tour operators. Sales have fallen by as much as 100% literally overnight. Many operators have had to spend additional millions to bring guests back from their holiday destinations using special flights and paying for overnight accommodation, food and drink. Ongoing costs continue to mount up too, without any sign of any revenue being expected in the next few weeks.
This is why we are asking for your solidarity and your support.
Please do not cancel any trips you have already booked, but instead reschedule them – if possible – to a later date. Our colleagues in the service centres are waiting to assist you and will be happy to find an alternative date later in the year or early next year. Given the current situation, it would be of tremendous help to all tour operators if you were able to avoid cancelling your trips. I would be extremely grateful if you could give this request a moment's thought.
The most important thing right now is that we all stay healthy. We will get through this crisis together and once again be able to explore the beautiful places the world has to offer.
For many years, it has been a joy for us to organise your tours for the most enjoyable part of the year. We hope that we will continue to be able to do so in future.
Thank you for your attention and your trust in us – and please, stay well!
Katherine Castleman
Managing Director RSD Travel LTD